For age 5-12
Become a trainee archaeologist for the day
For ages 5-12
DIG is a one-of-a-kind archaeological adventure.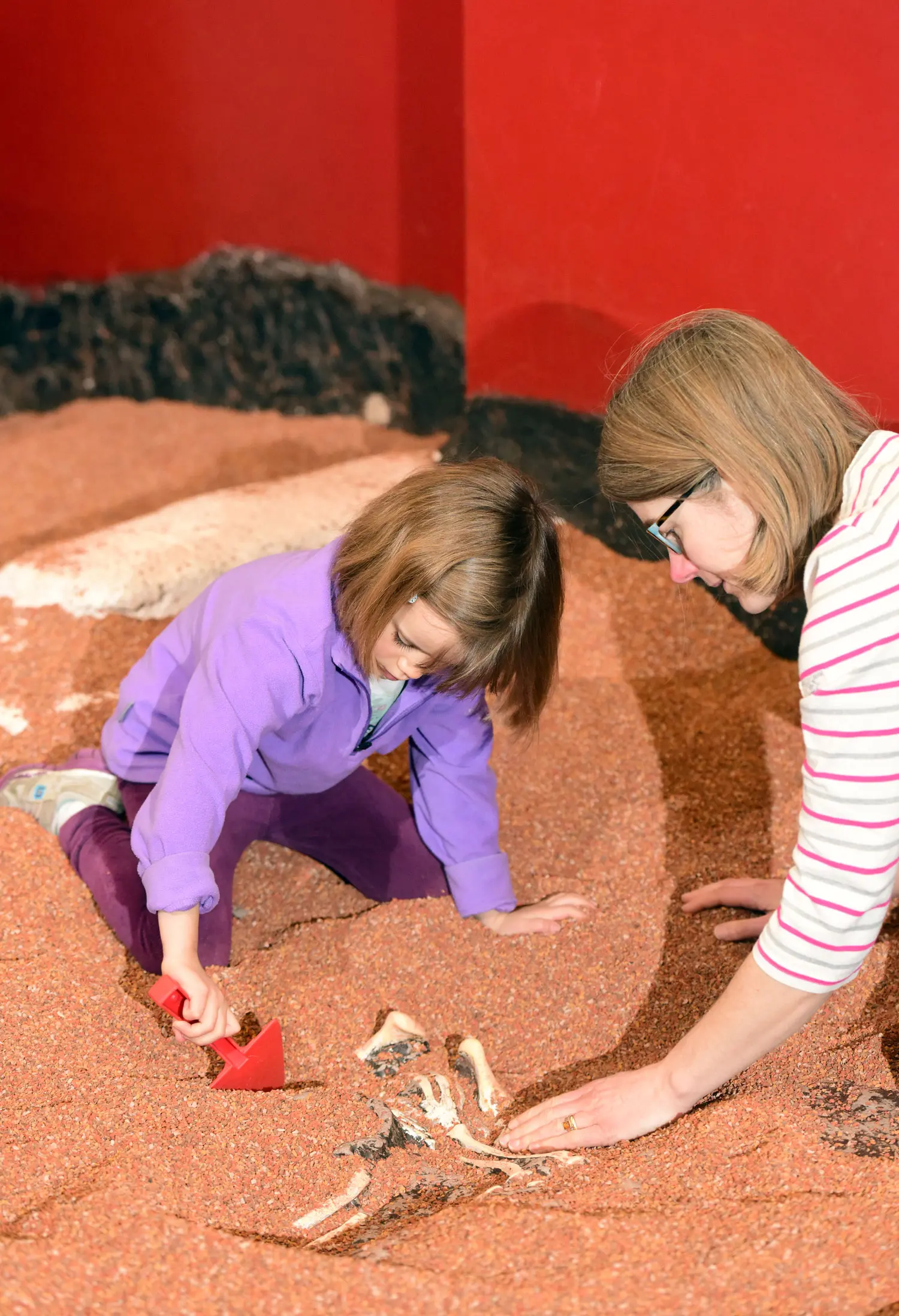 For ages 5-12
Family visitors join a DIG tour with a dedicated archaeologist guide and are first given an interactive talk about archaeology to introduce the museum. This is a great opportunity for kids to get stuck in and ask any burning questions they might have about history. Plus, real artefacts are passed around- including a fossilised poo!
We have 4 replica excavation pits for you to unearth. They are all based on real-life excavations in York that York Archaeological Trust have carried out over the past 30 years. When you visit us you will have the chance to unearth artefacts similar to those found by real archaeologists.
Make sure you chat to our friendly archaeologist staff – they are on hand to explain our finds and the science of archaeology.
Make sure you explore our community exhibition spaces, a brand new family-friendly exhibition – Soundmarks.
Booking Information
Find all the information you need to plan your visit to DIG, including opening times, prices and booking, here.
The DIG Garden
See what wildlife and plants you can spot in the DIG Garden! Plus it's a great spot to enjoy a bit of lunch in the heart of the city.
You can also learn all about the historic use of herb gardens and the plants that would have been grown.