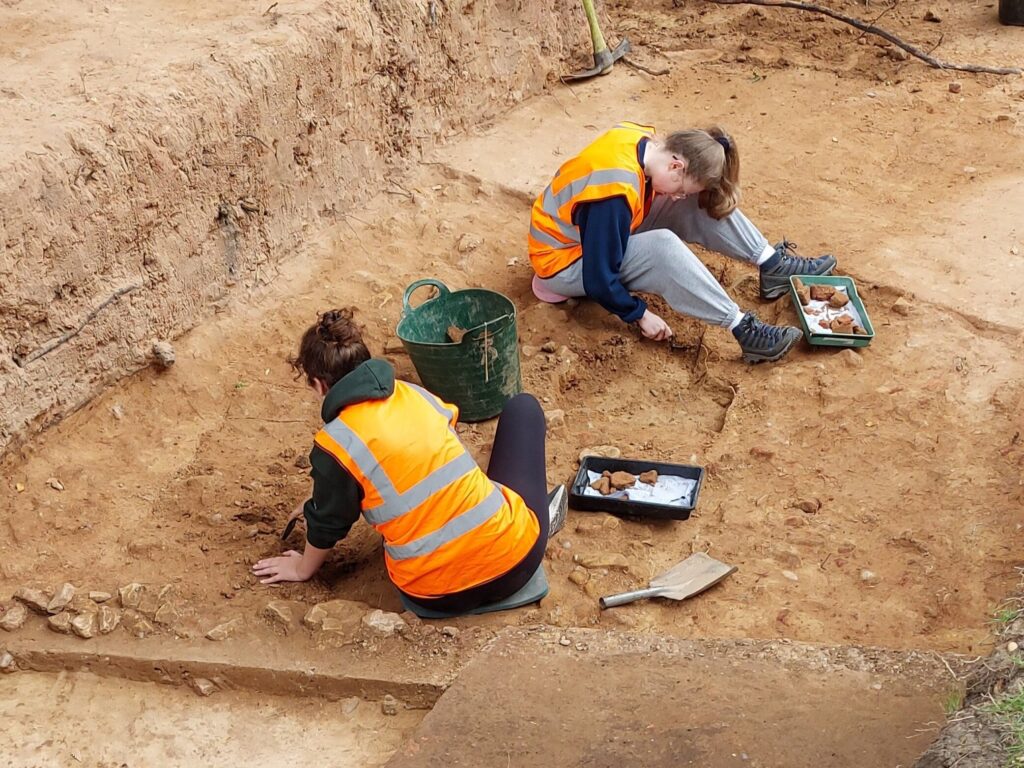 Following on from our 2022 excavation, we're continuing our investigations of a section of the formal gardens to uncover its 16th and 17th century origins and the location of an Orangery.
Aims of the new season:
To clarify the layout of Wollaton Park's gardens and external buildings
To characterise the archaeological sequence and recover as much information as possible
To understand the daily life of everyday people through artefacts and ecofacts
Last year, we found more hexagonal pits, early garden features, and linear ditches – as well as an unexpected brick wall. This wall is almost aligned with the stone wall we found in 2021. The brick wall looks undisturbed, but we're not sure how it relates to the stone wall. One of the many mysteries to unravel this year! We're also interested in exploring more of the social dynamics of the time period (17th-19th century), particularly through the artefact and ecofact assemblages. People from a variety of backgrounds and social statuses have been associated with Wollaton Park, and we want to know about the everyday lives of people who interacted with the site.
This year's trainees will also learn some archaeobotany.
We will also be continuing to offer training in basic finds identification, GPS survey techniques along-side basic excavation and recording skills.
Learn more about this years We DIG at Wollaton Park here
Buy your ticket for We DIG at Wollaton Park here